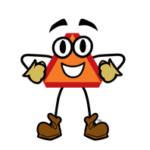 It's so true that food brings everyone to the table. Just look how families come together for a holiday meal or special gathering. Or how people flock to the local farmer's market to select the freshest produce. That's why "Food Brings Everyone to the Table" is a very fitting theme for this year's National Ag Day.
"I believe that Ag Day should be extended to Ag Month," says Justin Brendel of Brendel Farms. "I think a month is warranted to help consumers gain the respect for those who produce their food." Justin's family has been farming in Howard County since the 1940s and grows corn, soybeans, wheat, malting barley and beef cattle.
This annual outreach program encourages people to appreciate the role agriculture plays in providing safe, abundant and affordable products, and to value the essential role of agriculture in maintaining a strong economy.
"A very small percentage of people are responsible for food production," Justin says. "We feel an overwhelming sense of responsibility to do the best job we can for our consumers. I think our focus should be to showcase this responsibility and the care that farmers take to produce the safest and most affordable food supply in the world for everyone in our country that would sit at that table."
And, when you're out buying food that brings everyone to the table, remember to drive safely. It's planting time, and farmers will be on the road more frequently at this time of the year with their slower-moving tractors and equipment.
"Moving equipment on roads represents a tremendous liability for farmers. For this reason we treat equipment transportation with respect and caution for not only ourselves, but those around us on the road," Justin adds. "Exercise patience. Don't panic or be afraid of the size of the equipment."
Farmers need to use public roads to move efficiently from different areas of their farms. Justin says that his farm's average field size is 15 acres, which is small. As a result, he needs to move from field to field frequently. "There is not a feasible way to plant, care for and harvest crops without having access to roads," he adds.
Nearly 33% of fatal tractor accidents are on public roads with over 70% in clear weather, so be aware and safely share the roads. How can you help? Here are some motorist tips from the in the Maryland Soybean Board's "Find Me Driving" road safety campaign:
Find the sign. Vehicles with a maximum speed of 25 mph are required to post a slow moving vehicle (SMV) sign on the back of the vehicle. At night, the reflective red border of the SMV sign is visible.
Slow down. Rear-end collisions are the number one cause of SMV accidents. If you are driving 55 mph and come upon a SMV moving at 25 mph, it only takes 8 seconds to close a gap the length of a football field.
Pass with care. SMVs are typically large and hard to see around. Wait for a safe passing zone, watch for oncoming traffic, signal and return to the lane once the SMV is in your rear view mirror.
"The farmer operating the equipment is driving for himself as well as all of the motorists around him to keep everyone safe," Justin says. "The farmer has experience and has been trained to do this job safely."
Practicing safe driving gives our Maryland farmers the ability to safely bring their foods to our tables.
Hungry for more? Learn what's happening on National Ag Day. Find more road safety tips and information. Read about farm equipment concerns in MDOT's latest plan.
Sign up for our newsletter and find us on Facebook, Twitter and Instagram.