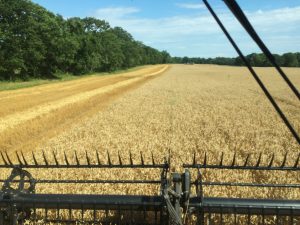 (SALISBURY, MARYLAND) – Farming is a lot different than when your great-grandpa roamed the earth. Today, Maryland farmers use technology and some pretty nifty techniques to grow a bigger crop using fewer inputs. They also operate with conservation and sustainability as top priorities.
Maryland soybean farmers now harvest 29 percent more bushels of soybeans on just 11 percent more soybean acres than they did in 2010. At the same time, Maryland farmers reduced soil erosion 21 percent between 2000 and 2015. The USDA reflected these findings, citing independent reports that show positive trends for water quality, habitat and key aquatic species. The reports also show declines in nutrient and sediment loads to the Chesapeake Bay.
Maryland farmers are committed to conservation and sustainability because their livelihood depends on their land.
New Tools—and Old
High-tech approaches like real-time yield monitors, self-steering tractors, photosensitive sprayers and the use of Global Positioning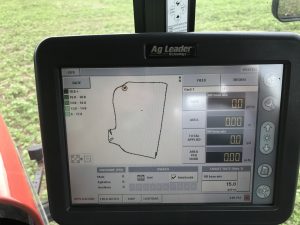 System (GPS) are now more common on Maryland farms. This technology allows farmers to customize the application of inputs and use only the fertilizers or sprays necessary to produce a healthy crop.
Lower-tech approaches include planting winter cover crops and fencing cattle out of streams. These simple but effective methods improve water quality and reduce soil erosion at the same time.
While the majority of Maryland farmers follow nutrient management plans, a growing number have implemented conservation plans to protect natural resources and safeguard water quality. More and more Maryland farmers are seeking voluntary conservation certification, too.
Nationwide Changes
Farmers nationwide have adopted sustainability practices. For example, 98 percent of U.S. soybeans are certified sustainable, according to the U.S. Soybean Sustainability Assurance Protocol.
How many of these nationwide soybean farming practices do you recognize?
Crop rotation. Almost all soybean acres are under continuously rotated plantings, contributing to increased biodiversity.
Water management. Soybean farmers use no-till farming, grass filter strips, cover crops and more to manage their most precious resource: water. These practices help slow runoff from fields, trapping and filtering sediment, nutrients, pesticides and other contaminants before they reach surface waters.
Reduced tillage. 70 percent of all soybean acres use conservation tillage, including no-till.
Pest management. Almost half of U.S. soybean farmers scout their fields weekly during the growing season.
Back Home
In Maryland, farmers tend about a half a million acres of soybeans, producing more than 20 million bushels of beans each year. With a value of $173 million to the state's economy, soybeans are one of Maryland's top crops.
Farming practices have changed and the use of technology has increased, but the commitment to protect land and water has never been stronger.
Hungry for more? Sign up for our (email/blog) and find us on Facebook, Twitter and Instagram.