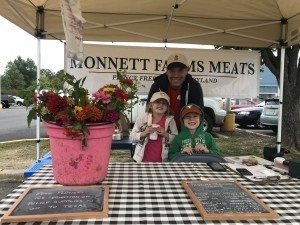 From the time colonists settled in St. Mary's county until recent decades, tobacco was the primary crop in Southern Maryland. When the Maryland tobacco buyout happened in the early 2000s, the industry disappeared, almost over night.
Farms across Southern Maryland were paved over to make way for shopping centers and housing developments. But, there was a movement of people who wanted to hold on to the agricultural heritage of the region.
One of those people was Benson Tiralla.
"When Benson told me he wanted to move to his family farm, it really gave me pause," said Jamie Tiralla. "I didn't grow up on a farm. It was the middle of nowhere as far as I was concerned."
Benson's family roots in Calvert County date back hundreds of years. On his mother's side, the Monnett family settled in Calvert County in the 1700s. In the 1920s, his great grandparents acquired the farm where Benson and Jamie now live.
"The farm wasn't in the best shape when we moved here," Benson said. "My parents didn't farm and we had a couple farmers who leased land over the years, but basically it was just open space."
Moving to the farm was a definite, but Benson said he didn't really have plans to start a business. That was mostly Jamie's idea. "I just didn't see the sense in living on a farm if we weren't going to actually farm it," Jamie said. "I mean, who wants to mow all that grass?"
Benson's parents had always kept a few cattle for themselves and family, so that's where the couple decided started. "Grass fed beef just made so much sense," Jamie said. "Here we had all this open space and cattle, so why not try and market this to the community?"
As it turned out, people did want grass fed beef. In the early years, the Tirallas said they couldn't raise enough to meet the demand. Over the years, Benson and Jamie expanded the operation from grass fed beef to include goat, lamb and pork. For a few years, they also raised chickens for eggs and meat.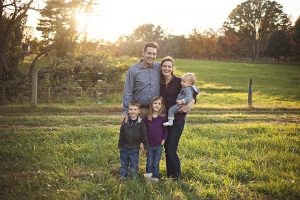 "We've never gone all-in on one idea," Benson said. "Our approach has been to test out ideas and grow slowly. It's been a good strategy for us and helped us realize where we should focus our time and energy."
As Monnett Farms has grown, so has the couple's family. They have three children, Caroline, 7, Henry, 5, and Isaac, 19 months. "It's a gift to be able to raise children on the farm," Jamie said.
Hungry for more? Sign up for our newsletter and find us on Facebook, Twitter and Instagram.